Official Hunter Safety Courses
for Today's Hunter
Approved by IHEA-USA and your state hunting agency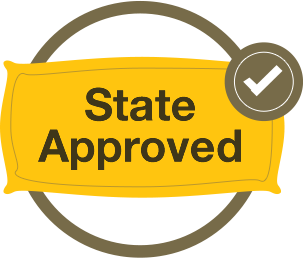 The Hunter Education Course Curriculum

All Hunter Ed hunter safety education resources and hunter's safety courses have been developed in conjunction with the state hunting safety agencies responsible for hunter education and are approved by the International Hunter Education Association.
Through comprehensive instructional content and illustrations, interactive learning exercises and games, and the best hunting safety videos available anywhere, students learn about firearm safety, hunting fundamentals, conservation, and hunting laws and regulations while completing a state-approved safety course with Hunter Ed.
Our hunter education courses not only prepare students for safe hunting experiences, but they also help hunters have successful—and ethical—hunts. Subjects covered in Hunter Ed courses include firearms and ammunition, hunter safety tips, hunting techniques, wildlife identification, first-aid, and more.

Hunt More Strategically
The HuntWise app combines pinpoint mapping features with accurate weather forecasting to provide hunters with the ideal tool to determine the best times and places to hunt all major North American game species. Complete your Hunter's Ed certification and you can get 50% off everything HuntWise PRO has to offer.
You can take advantage of this offer during checkout.