Important Information
Locating and Signing Up for the
Upon completion of the approved online course, students under 11 years of age will be required to attend a in order to receive certification. Attending a is optional for individuals ages 11 and older who have completed the approved online course.
Locate and sign up for the in your area.
Important! Bring your Temporary Hunt/Bow Education Certificate to the as proof of having completed the online course.
Warning! Passing the online course does not guarantee you a spot at the .
What To Expect at the
s are two hours in length and cover three primary objectives:
tree stand safety
equipment safety
shoot/don't shoot scenarios
The will review these three objectives for both Firearm Hunter Education and Bowhunter Education in the same session, following completion of the approved online course(s). To learn more about Nebraska's online bowhunter education course, visit www.bowhunter-ed.com/nebraska.
Most of the classroom topics will pertain to Nebraska-specific regulations and issues that are not covered in this online course. Be sure to have proper clothing for the outdoor sessions.
After attending and passing the portion of the Hunting education requirement, you will receive your Hunter Education Certificate.
Get Certified Online!
Take this Nebraska–approved course to complete your online hunting safety education.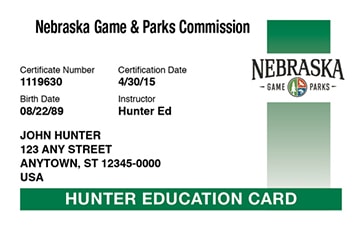 Lifetime Card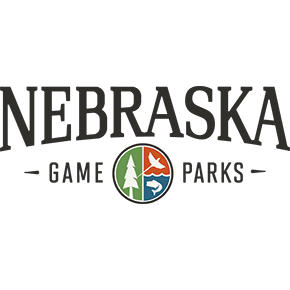 We're people, not robots.
Your Hunter Ed course comes with a dedicated customer service team made up of real people, not robots. We're here to provide assistance to you through all channels—phone, email, and chat.
We're available to help you:
9:00am to Midnight EST, seven days a week.
1-800-830-2268 (toll free)